---
It has begun. The big question now is can it finish? The 2020-21 Montana High School Association girls' and boys' seasons tipped off across ...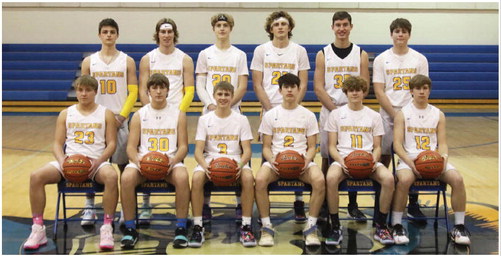 ---
SCOBEY VARSITY BOYS BASKETBALL TEAM consists of, front row from left, Ad dison Stentoft, Gage Hallock, Boen Tande, Aidan Fishell, Hudson Kjos, Zach T...
---
S TUFF Sponsored by Cromwell's Convenience & Petroleum DARTS — The Heater goes Saturday the 16th: The 23rd annual Michael J. Heaton ...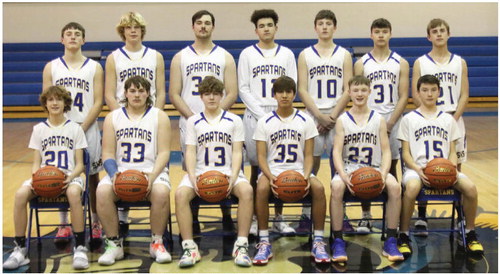 ---
SCOBEY JUNIOR VARSITY/C-SQUAD BOYS BASKETBALL consists of, front row from left, Ty Leischner, Gage Southland, Tristan Fladager, Aiden Leibrand, Taite...
---
TRIVIA Before serving as head coach of the Minnesota Vikings, Bud Grant won four Grey Cups as coach of what Canadian Football League team? LAS...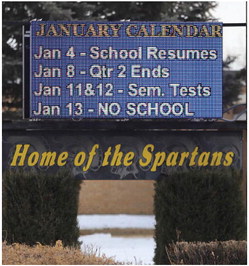 ---
IN ADDITION TO THE PHOTO ON THE FRONT PAGE here are a couple more looks at the new digital marquee in front of the Scobey School along the entrance ...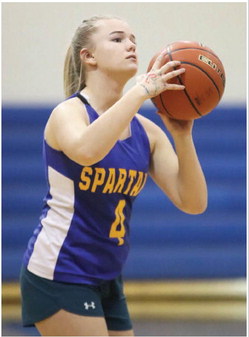 ---
Scobey B-ball Teams Striving For 3rd & 5th Straight State C Berths Three and five. Those are the most significant numbers for the Scob...