Posted on
Scobey Boys Look To Move Way Above .500 In 2023-24 Campaign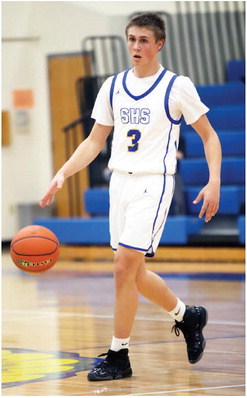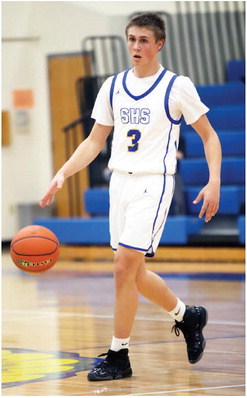 Wolfe Was Leading Scorer In 2022-23
The best way to describe the 2022-23 Scobey Spartans boys' basketball team is this: hanging around the .500 mark.
The Spartans (12-12, 1147-1073, 47.7-44.7) never strayed outside of one loss below it, never once made a move more than a win above it and found themselves at even-steven on a dozen occasions.
Their highest-scoring game was an 81-point effort in the 10th game of the season against the Frazer Bearcubs in Scobey; second highest was a 68-point showing in Frazer six games later.
Defensively, the Spartans, who finished in fourth place at the East C Divisional Tournamemt, gave up the least amount of points in the season in game three against the Dodson Coyotes in Scobey, holding them to 19 points. Next lowest was 23 in Frazer.
The leading scorer for the blue and gold was junior Braxton Wolfe, who along with seniors Luke Cromwell and Boen Tande and freshman Brecken Maher played in all 24 games. Wolfe hit 112 field goals and 35 free throws for 302 points, with 43 made shots coming from behind the 3-point arc.
Next were freshman John Carney with 167 points in 15 games, including 36 treys, and Tande with 132, with 30 of them bein...