---
The next Red Cross Community Blood draw is Wednesday, April 21 from noon to 5:30. It looks like appointments are filling up fast, go to https://www....
---
Scobey School Trustee candidates Jesse Cole and Matt Stentoft have been elected by acclamation as of Friday last week. They were the only two filing f...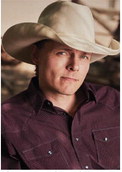 ---
Tickets went on sale for the Ned LeDeoux concert set for July 17 in Scobey, at the Daniels County Fair. People can buy pre-sale tickets on line, ...
---
The initial notice placed in the Daniels County Leader newspaper was the March 4, 2021 issue. It stated: "The [Farver Farms] COOKHOUSE is FOR SALE ...
---
Registration Now For Fort Peck Theatre Performing Arts Camp Fort Peck Summer Theatre is overjoyed that the 2021 Performing Arts Camp is ...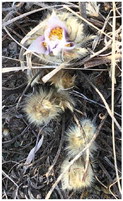 ---
CROCUS'S ARE OUT! So Spring must be here. The Leader received three crocus photos this past week within hours of each other, from Nola Fladager, Dus...