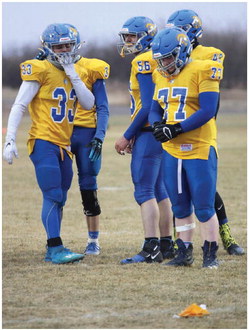 ---
A WHOLE LOT OF YELLOW! One of the big fac- tors in Saturday's quarterfinal game was penalties as Scobey had seven for 50 yards and T...
---
TRIVIA Can you name the broadcaster who earned the nickname "The Voice of God" as narrator for NFL Films from 1966-84? LAST WEEK'S ANS...
---
The Scobey Spartans didn't wait around until the sun went down to do their trick or treating on Saturday, October 31, they got the job d...
---
SPORTSWATCH Thurs., Fri., Sat., Nov. 5-7 - Prep volleyball: East C Divisional Girls' Tournament, Sidney High School gym and Fairview High Schoo...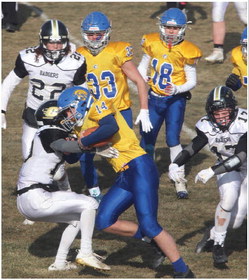 ---
SCOBEY JUNIOR COLTER OIE hugs the south side - line of Plainsmen Field during one of his eight rushes for 91 yards in Saturday's 50-0 victory o...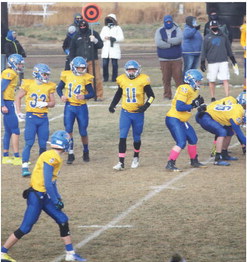 ---
HE HADN'T SAID 'SET' YET. Scobey quarterback Jayce Tande (far left) waits for, from left, Payton Leibrand (#33), Colter Oie...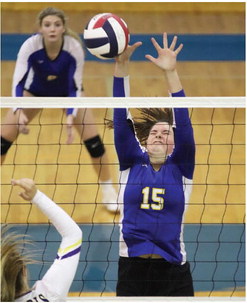 ---
Scobey Netters' Season Ends On Home Hardwood One has to give the Sc - obey High School girls' vol - leyball team a lot of credit: th...