---
The 2021 Babe Ruth All-Star Baseball Team placed third at the State Tournament in Miles City this past weekend. Representing the Scobey Giants we...
---
The 26th annual Cannon- Ball Member-Guest Best-Ball Golf Tournament tees off this weekend (July 16-18) at the Scobey Golf Course.The defending champi...
---
TRIVIA In what year did the Seattle Mariners make their Major League Baseball debut ? LAST WEEK'S ANSWER Question: He led the nation in...
---
'A'TEAM WON IT ALL! The three Scobey girls softball teams recently played their season-ending tournaments at Sportsman Park in Plentywood. ...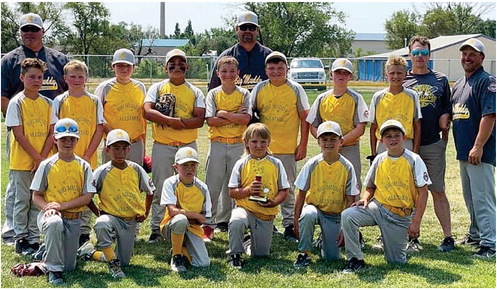 ---
THE BIG MUDDY ALL-STARS minor team (ages 9-10) featuring five players and one coach from Scobey placed third out of seven teams at the State T...