Posted on
Veterans Day Program Draws Very Big Crowd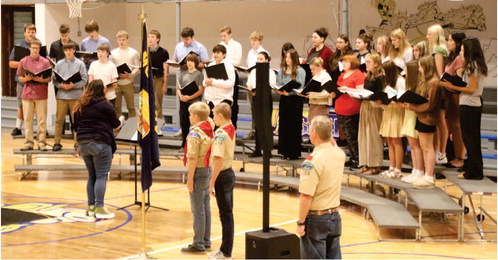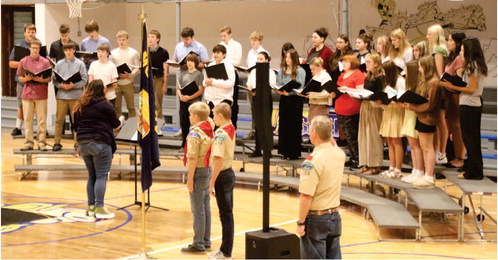 All Veterans Day Programs at the Scobey School are always a special occasion but the one held Thursday, November 9, 2023, in the small gymnasium felt like something extraordinary.
Maybe it was because the Scobey School's entire student body (K-12) was in attendance on the westside stands on ground level and above.
Maybe it was "The Armed Forces Medley" superbly performed by the Scobey High School choir on the eastside stands under the direction of Nicole Euken— yes, it was a very...