Posted on
Things, Ideas & People . . .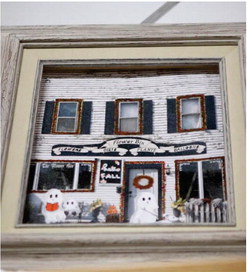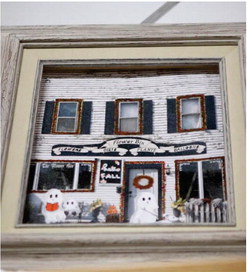 The Scobey School Art Class had a neat project for the recent Halloween happenings as it went around and snapped photos of local businesses and such and later added Halloween-looking creatures and features. This one was of the Flower Bin business on Scobey's Main Street. Can you see the ghosts sitting on the bench and the one in front of the door? If one wants to see all of them, they are located in the hallway across from the main office and sit along the south-side wall atop the shelving. — Leader Photo, mike
*T*I*P*
Going through some 1970 issues of the Leader last week we found a "hard to believe" tidbit.
From the June 25, 1970 issue we found a story quoting the then Scobey Schools Superintendent. "Close to 100 applications for the eight teaching positions open this spring have been received by Scobey Schools, according to Supt. Ted Clark. All positions have now been filled." Mo...