Posted on
Spartan Spikers Place Third At District Tourney, Savage Is Next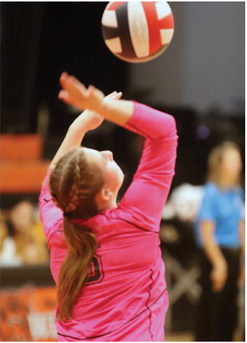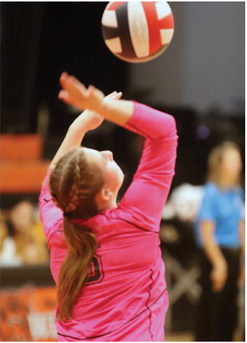 The Scobey Spartans entered the District 1C Girls' Volleyball Tournament in Plentywood as the numberthree seeded team of 12 total and exited the same way as the third-place team, meaning their season marches on.
Next stop is the East C Divisional Tournament in Sidney, which starts today (Thursday, November 2) and runs through Saturday afternoon, with the top two teams advancing to the All-Class State Tournament in Bozeman November 9-11.
In the first round Froid-Lake (4th, 1C) battles Broadus (1st, 2C) at 10 a.m., Jordan (3rd, 2C) plays Plentywood (2nd, 1C) at 12 p.m., Circle (4th, 2C) meets North Country (1st, 1C) at 2 p.m. and Scobey (3rd, 1C) faces Savage (2nd, 2C) at 4 p.m.
See the Scobey radio station KCGM 95.7 FM bracket advertisement elsewhere in this issue to follow all the Spartans' action this week.
The Spartans saw their first action at Plentywood High School on Thursday at 6 p.m. when taking on the Richey-Lambert Fusion.
Game one was tight as the score was tied at 2, 4, 6, 7, 8, 10, 17, 19 and 23 before Scobey pulled away on kill shots by junior Kaytie Aanstad and sophomore Camrie Holum for a 25-23 final.
Things were close in game two with the score knotted at 1, 2, 3, 4 and 5 before the Spartans w...