Posted on
Scobey Cross Country Girls Bring Home Another Trophy From State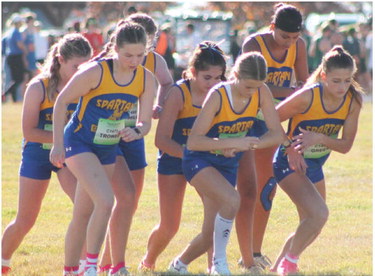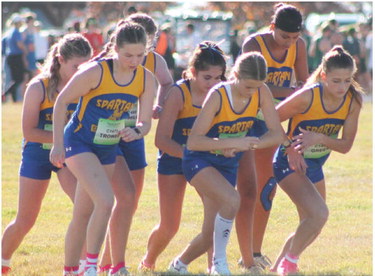 As close as it seemed, it wasn't even really that close when all things are consid- ered. That describes the Class C girls race at the Montana High School Association's 60th State Cross Country Championships in the northern area of Kalispell.
Held Saturday, October 21, on the grounds of Rebecca Farm, a world-class Equestrian Triathlon venue, the Scobey girls' team found itself tied with the Roberts Rockets 27-27 for the state title, and no, cutting the first place trophy in half wasn't an option.
Whitewater junior Shelbi LaBrie was the overall win ner by posting a 19:52.42, which was 8 seconds slower than the 19:44.6 she ran at last season's state meet in Missoula when placing third.
It is what followed that was very interesting.
Scobey junior Mya Green was second in 20:18.24 followed by team mate Mia Handran in third with a 20:21.43 and junior Kazee Trower in 22nd with a 24:11.61.
...