Posted on
This Is It! - Scobey Girls Ready To Make Run For Roses On Kalispell Course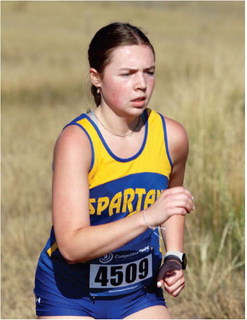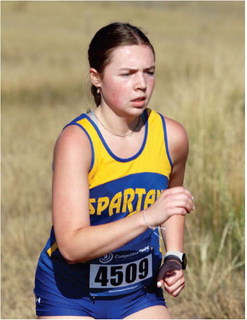 This Is It!
Finally, it has come down to the moment the Scobey girls' cross country team has been waiting for since a year ago at this time—the 60th State Cross Country Championships at Rebecca Farm in Kalispell Saturday, October 21.
It is this talented team's opportunity to improve on last season's third-place fin ish it achieved in Missoula, when tallying 55 points, only Culbertson (50) and Manhattan Christian (37) scoring lower.
The Scobey boys run their race at 11 a.m., which is the first of an 8-race slate for nearly four hours of action during the late morning/ early afternoon hours. The Lady Spartans are scheduled to start their 3.1-mile race at 11:50 a.m.
Other start times include: Class AA boys 11:25 a.m.; AA girls 12:20 p.m.; A boys 12:50 p.m.; B boys 1:15 p.m.; A girls 1:40 p.m.; B girls 2:10 p.m.
The weather forecast as of 10 a.m. Tuesday was a high temperature of 65 degrees, partly cloudy and an east/northeast wind at 4 miles per hour.
Along with Scobey 35 other Class C schools are scheduled to be represented at the state meet are: the Belfry Bats, Belt Huskies, Box Elder Bears, Brockton Warriors, Cascade Badgers, Centerville Miners, Circle Wildcats, Culbertson Cowgirls/Cowboys, Dodson Coyotes, Drummond Trojans, Fort Benton Longhorns, Frazer Bearcubs, Fromberg Falcons, Great Falls Central Catholic Mustangs, Harlowton/Ryegate/ Judith Gap Engineers, Harrison Wildcats, Hays-Lodge Pole Thunderbirds, Heart Butte Warriors, North Toole County (Sunburst) Refiners, Northern Cheyenne Eagles; Plenty Coups Warriors, Plentywood Wildcats, Powder River County (Broadus) Hawks, Richey-Lambert Fusion, Roberts Rockets, Two Eagle River Eagl...