Posted on
MCHF Living Inductee Henry "Gary" Danelson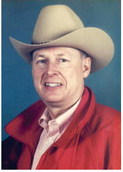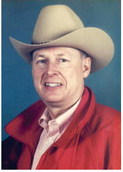 Montana Cowboy Hall of Fame just released the inductees for the class of 2024, honoring and celebrating the contributions of those who that have directly impacted our Western way of life. In District 1 Gary Danelson of Scobey was selected from the list of nominees.
In District 1 Legacy Inductee will be David C. Funk (1910 – 2002) of Frazer.
MCHF Annual Induction Ceremony & Western Heritage Gathering is February 10, 2024, in Great Falls at the Heritage Inn.
Gary's nomination letter: Henry "Gary" Danelson was born on August 28, 1937 to Henry and Hazel (Graff) Danelson. Both Henry and Hazel were descendants of early settlers in the Scobey area. Gary was raised on a farm and ranch north of Scobey and graduated from Scobey schools in 1955.
Gary's father Henry was not only a successful farmer and rancher, but also a respected trainer of thoroughbred racehorses. Henry began hisracingcareerintheScobey area before expanding to compete in the Northeastern Gary Danelson
Montana Bush Horse Races.
Gary grew up helping his dad around the track, becoming a riding jockey at the age of fourteen. One of Gary's first challenges was to ri...