Posted on
Things, Ideas & People . . .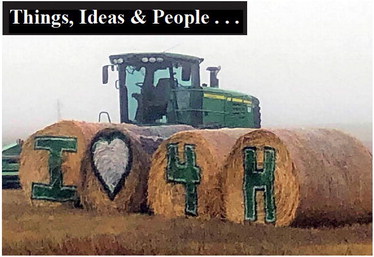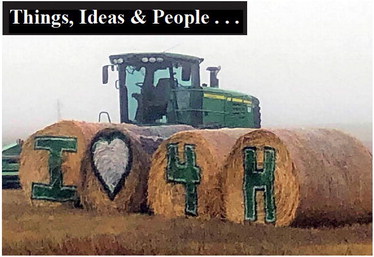 Each year, 4-H'ers from around the country celebrate National 4-H Week (October 1-7 this year). It's a time for youth and volunteers to come together with nationwide 4-H to celebrate over a hundred years of empowering youth with the leadership skills they need to succeed in life.
On a foggy morning, Monday, October 2, Jacky Dyrland snapped a photo of this artistic bale arrangement spotted by Bryce Risa's Shop coming into Opheim. The Leader, and many others, were treated to a plate of cookies accompanied by a thank you note last week, expressing thanks for continued support of 4-H.
Area members of 4-H have been very active over the ye...