Posted on
Pack House Pink Night Is Tonight In Scobey Gym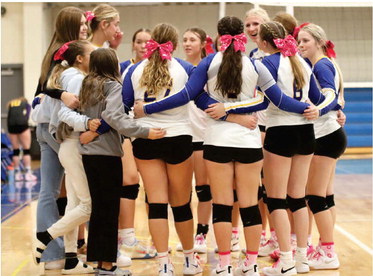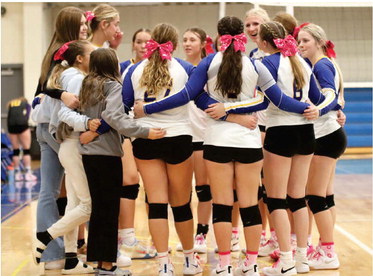 The Scobey girls' volleyball team won the matches they needed to win in last week's action, and those were the two against District 1 opponents.
Now the Spartans (9-2 1C, 11-2 overall) turn their attention to doing the same thing tonight (Thursday, October 12) on their home court in the annual Pack The House Pink Night against the Froid-Lake Redhawks. It will also be Senior Night for two of the Lady Spartans: Kinsey Anderson and Emmie Fishell, who both play the positions of defensive specialist and setter.
Action begins at 5 p.m. with the junior varsity match followed by the varsity.
Scobey ends the regular season on Tuesday, October 17, when hosting the Lustre Christian Lions. The junior varsity match begins at 4:30 p.m. Once it concludes the varsity match begins 20 minutes later.
The Spartans began last week with a 3-games-to-0 tally against the Frazer Bearcubs Tues., October 3.
On Saturday, October 7, Scobey traveled to Lambert High School for the Richey-Lambert Invitational Tournament, whe...