Posted on
Spartan Spikers To Host Nashua Friday Afternoon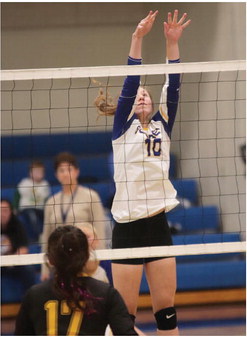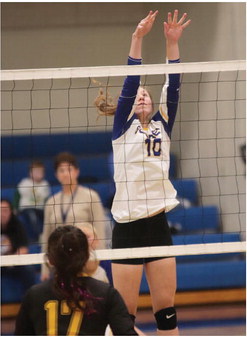 After dropping the Wolf Point Wolves 3-1 in nonconference play Thursday and then taking it on the chin 3-2 administered by the Bainville Bulldogs in Bainville, the Scobey girls' volleyball team needed to rebound quickly on day three of a 3-game stretch.
The Spartans (7-2 1C, 9-2 overall) did so on Saturday, September 30, when hosting the MonDak Thunder of Westby and Grenora, North Dakota.
Varsity action saw the first ball served at 3:20 p.m. and when Kaytie Aanstad successfully blocked a shot it was 4-0.
Scobey's intitial doublefigure lead occurred when Camrie Holum's hit to the south sideline made it 17-7.
The 7-0 run ran the score up to 20-7 before the Thunder hit eight. Kinsey Anderson's tip added to the lead and not too long after the Spartans were 25-9 winners.
In game two the only tie was at 1-all before the Spartans began pulling away, slowly at first and then with a bang. MonDak was still within 12-8 but backto- back blocks for points by Aanstad helped make it 15-8. Three serves later the adva...