Posted on
Scobey's 12-of-17 Post Fastest Times On Blacktop Track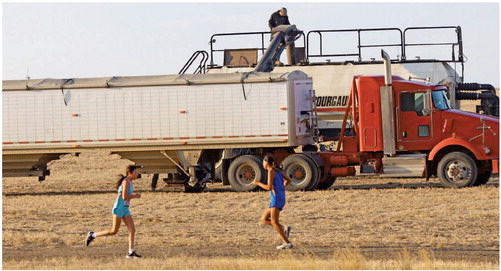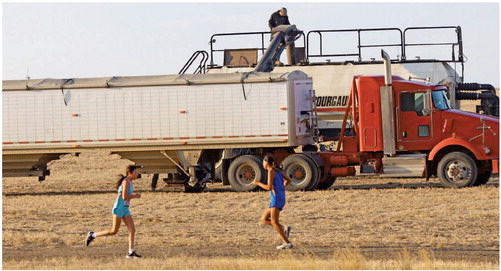 It is a cross country course where runners can post one of their fastest times of the entire season.
That was the lead paragraph of the cross country article in last week's edition of the Daniels County Leader and it was certainly proven true as seven of the 10 girls and five of the seven boys posted seasonal-high times at the Scottie Invitational.
Hosted by Glasgow High School, the gathering at the Fort Peck Interpretive Center and Kiwanis Park Fort attracted 372 competitors ranging from fifth graders to seniors.
Held Saturday, September 30, at the northern base of Fort Peck Dam, the runners followed a paved blacktop course heading in a southwesterly direction into the park and then, still on blacktop, negotiated their way along ponds and the Missouri River.
The varsity girls' led off the event with a 10 a.m. start with Glasgow junior Tanae Baker winning in 18:58.13 in a field of 65.
Here's how the Scobey girls fared:
• junior Mya Green placed second in 19:26.03, about 22 seconds faster than her previous seasonallow time of 20:03.89 at the Miles City Stampede the week prior.
• senior Mia Handran ran a 19:57.55, just over one minute faster than the 20:53.58 she achieved in Poplar, which was the second meet of the season. She placed fourth.
• junior Kazee Trower posted a 24:18.16 for 27th place in the field of 65, just over 20 seconds faster than the 24:41.65 she clocked in Poplar and the 24:41.92 in Circle.
• freshman Ashtynn Fladager chopped off nearly two minutes from her previously low time at Frazer with a 25:39.22 for 37th place;
• junior Taizah Hersel was 4.82 seconds from posting her fa...