Posted on
Scobey, Trailing 12-7 In Game 5, Find A Way To Defeat Wildcats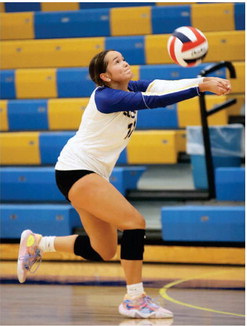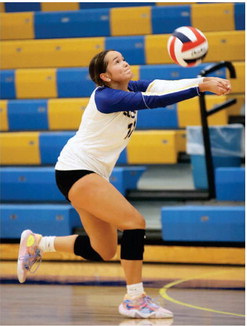 There was a matinee playing in Scobey the afternoon of Saturday, September 23, but it wasn't happening at the local Richardson Theatre.
It was a bit under three blocks away to the southeast in the large gymnasium at the Scobey School, where the host Scobey girls' volleyball team had the alwaystough Plentywood Wildcats paying a visit.
In the end the Spartans and their fans liked what they saw, two thumbs up from all cheering for the girls sporting blue and gold colors, the home team winning by a very tight 3-2 count (so tight the Wildcats tallied 105 points and Scobey 102.
Coupled with Scobey's 22-25, 25-19, 25-16, 21-25, 15-13 Friday night home victory over the Richey-Lambert Fusion, the locals are sporting a very nice 6-1 District 1C record and 7-1 overall, good enough for a 3-way tie atop the conference with North Country and Plentywood.
Up next are three matches in three straight days: at Wolf Point in nonconference action Thursday, September 28, starting at 5 p.m. (C/ JV/V); at Bainville Friday at 3:30 p.m. (JV/V); hosting MonDak Saturday at 1 p.m. (JV/V). On Tuesday, October 3, the Spartans travel to Frazer for a varsity-only matchup with the Bearcubs at 5:30 p.m.
Before a rough-count audience somewhere in the 130-to-140 range, which is a very good-sized crowd for a regular-sea...