Posted on
Solar-Powered Weather Station Now Operating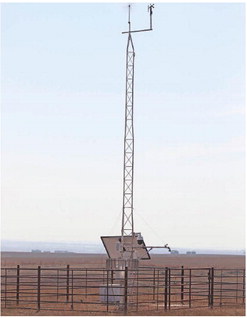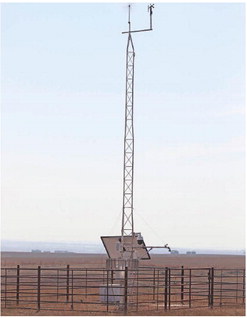 The latest Upper Missouri River Basin (UMRB) Project has been completed in Daniels County.
The construction of a solar- powered weather station along Fred's Road about a mile away from the French Lane northwest of Scobey came to an end on Sunday, September 10, and is now serving the public.
The data from this weather station is available to the general public by logging onto http://climate.umt.edu/ Once on the page click on Montana Mesonet and scroll down to the Scobey listing.
Once logged on viewers can find:
• Current air temperature (device: high precision thermometer at two meters);
• Relative humidity (device: RH probe at two meters coupled with thermometer);
• Barometric pressure (Pressure device enclosed in logger box);
• Wind speed and direction (Device: anemometer at 10 meters. Noteworthy: 10 meters is standard height for regional weather monitoring); • Solar intensity (Device: Pyranometer at 2 meters. Noteworthy: Provides key imput for calculating potential evapotranspirat...