Posted on
Scobey Runners At Frazer And Miles City Meets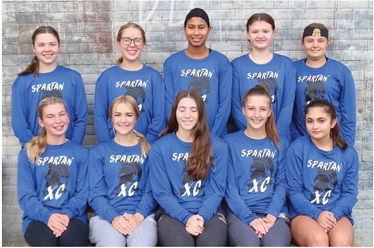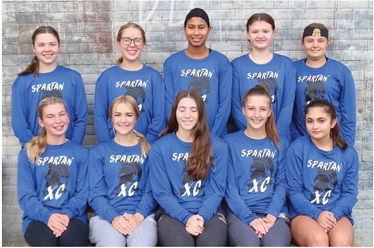 The girls' varsity race at the Circle Invitational Cross Country Meet on Tuesday, September 12, couldn't have been any closer.
Well, that's not entirely true as Scobey junior Mya Green edged Scobey senior Mia Handran 21:30.29-to-21:30.98, so there was the smallest of gaps at .69 of a second difference.
It was this close! The Spartans won the team title with 35 points with Fairview close behind with 42.
The question now is: will the two Scobey girls be that close again this week with competitions set for Frazer (Thursday, September 21) and at the Miles City Stampede (Saturday, September 23).
Both meets will be a good test for the girls' and boys' Spartan teams as there will large fields at each site.
Registered to run in Frazer are Beach, N.D., Brockton, Circle, Culbertson, Dodson, Frazer, Glasgow, Harlem, Hays-Lodge Pole, Hinsdale, Malta, Plentywood, Poplar, Scobey, Mon-Dak (Westby-Grenora), Whitewater and Wolf Point.
Start times for the 54th annual Frazer Invitational are: 4:15 p.m. elementary boys; 4:35 p.m. elementary girls; 4:55 p.m. middle school girls; 5:05 p.m. middle school boys, 5:30 p.m. high school girl...