Posted on
Most States Have Yet to Permanently Fund 988. Call Centers Want Certainty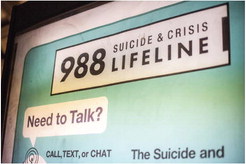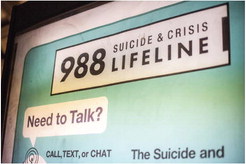 By Christina Saint Louis
SEPTEMBER 7, 2023 Since the National Suicide Prevention Lifeline transitioned a year ago to the three-digit crisis phone number 988, there has been a 33% increase in the number of calls, chats, and texts to the hotline.
But even with that early sign of success, the program's financial future is shaky.
Over the past two years, the federal government has provided about $1 billion from the American Rescue Plan and Bipartisan Safer Communities acts to launch the number, designed as an alternative to 911 for those experiencing a mental health crisis. After that infusion runs out, it's up to states to foot the bill for their call centers.
"We don't know what Congress will allocate in the future," said Danielle Bennett, a spokesperson for the federal Substance Abuse and Mental Health Services Administration, which oversees 988. "But the hope is that there will be continued strong bipartisan support for funding 988 at the level it needs to be funded at and that states will also create funding mechanisms that make sense for their states."
Only eight states have enacted legislation to sustain 988 through phone fees, according to the National Alliance on Mental Illness, which is tracking state funding for the system. Others have budgeted short-term funding. But many predominantly rural states, where mental health services are in short supply and suicide rates are often higher than in more urban states, have not made long-term plans to provide support.
According to a KFF analysis of Lifeline data, since las...