Posted on
Scobey Runners Host Own Invite Friday Morning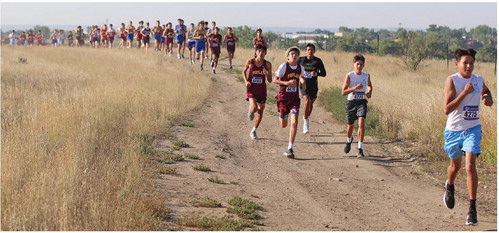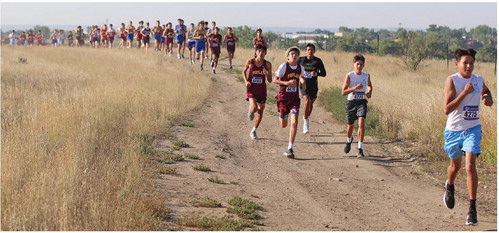 The Scobey cross country teams are playing hostess and host on Friday, September 8, when conducting the Scobey Invitational.
The 3.1-mile run for the high school kids will start and finish in Pioneer Town while the 1.5-mile jaunt for the middle school kids begins on Golf Course Road, about halfway between Pioneer Town and the golf course.
The first race scheduled is the varsity boys at 10 a.m. and followed by the varsity girls, junior high boys and junior high girls.
In addition to the local Spartans, registered to run in the girls' and boys' high school races are the Brockton Warriors, Circle Wildcats, Culbertson Cowgirls/ Cowboys, Dodson Coyotes, Frazer Bearcubs, Plentywood Wildcats, Richey-Lambert Fusion and Mon-Dak Thunder (Westby-Grenora).
The middle-school races feature teams from Barbara Gilligan (Brockton), Circle-Redwater, Culbertson, Dodson, Frazer, Frontier (Wolf Point) Plentywood, richey-Lambert and Scobey.
The varsity races begin in the south end of Pioneer Town and make a sharp turn south onto Golf Course Road. Competitors run along side the golf-cart storage building and then run along side the No. 7 fairway. They then traverse the outer section of holes 1, a sleight downhill before leveling, 4 and 5 (totally flat) and 6 (climbs to clubhouse). The harriers then make a loop around holes 7, 8 and 9 before getting back...