Posted on
Scobey Gridders Start Season With 18-Point Win Over Forsyth Dogies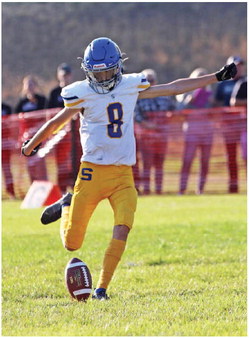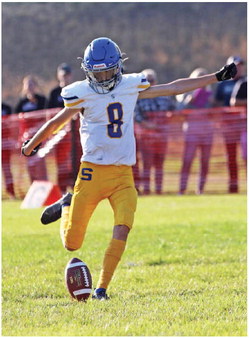 The entire East C Division of Montana High School Association 8-Man football is undefeated following week one of games as all seven teams posted victories.
The Scobey varsity defeated the Forsyth Dogies 40-22 Friday night at Riverside Park Field located along the Yellowstone River of the Rosebud County seat.
The other six members of the conference also posted game-one victories, including: Circle over Shelby Coyotes 70-22; Culbertson over Chinook Sugarbeeters 18-8; Fairview over Belt Huskies 21-20; Plentywood over Powder River County (Broadus) Hawks 40-0; Poplar over Harlem Wildcats 64-36; Wibaux over Carter County (Ekalaka) Bulldogs 38-6.
Perhaps the most notable takeaway from Scobey's victory in Forsyth, besides the final score, was the boys wearing blue and gold did not commit any turnovers in the entire game! The Spartans didn't lose any fumbles despite coughing up the ball three times, didn't throw any interceptions and converted their only fourt...