Posted on
Commish Downing, Staff Make Swing Thru East Montana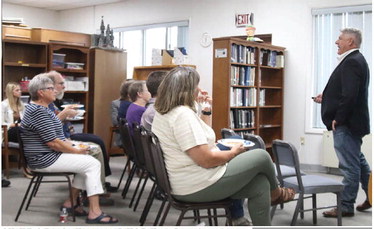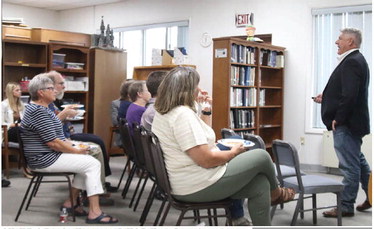 Five straight days, a dozen eastern Montana cities, 1,209 total miles and a countless number of the state's citizens who took an hour out of their day to learn very much.
TroyDowning,Montana's Auditor, kicked off his Protecting the Big Sky Tour August 21 in Big Timber and ended it August 25 in Lewistown before heading back to the state capital in Helena. In between were presentations in Billings, Miles City, Terry, Glendive, Sidney, Plentywood, Scobey, Glasgow, Malta and Havre.
The purpose was to educate Montana families, seniors and consumers on safeguarding their finances.
"Our agency investigates and prosecutes dozens of investor protection and senior fraud cases every year, but this is only part of the solution," Downing said. "Through face-to-face conversations and education, we can empower Montanans to identify red flags and report suspected f...