Posted on
Vernon Baldry 1939 – 2023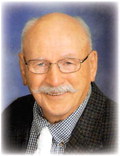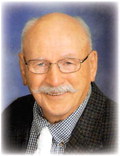 Vernon Russell Baldry was born on November 18, 1939 and joined Winnie and his Lord and Savior Jesus Christ on August 6, 2023. He was surrounded by his loving children in prayer at the time of his death.
Vern married Winnie on September 3, 1960 in Peerless, MT. They have three children, Terry (Theresa), Todd (Evelynn), Theresa (Jeff).
Vern has 12 grandchildren, Shawn (Lizzie), Nathan (Shonna), Craig (Kamri), Isaac, Erika, Garrett, Sydney (Brian), Jordan (Jeremy), Stephanie, Skylar (Reed), Tyler (Emily), Trent and 13 great grandchildren,...