Posted on
Entomologists Bag Bees Now To Be Studied Later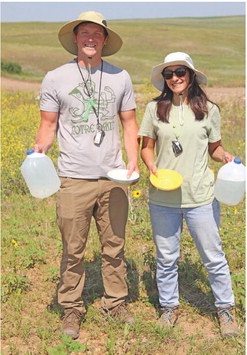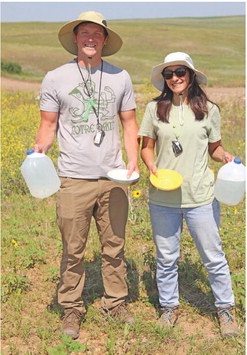 Bees please! That is this summer's mission for Perry Watkins and Michelle Campano in Daniels County and beyond.
This story started much earlier than when the two showed up in Daniels County when July was just getting started.
Montana State University in Bozeman receives $200 million per year in research money from the U.S. Federal Government but precious little of it was ever reaching Daniels County. The Montana Ag Experiment Station tries to spread it around the state and extend those benefits. At some point Associate Professor Michael Ivie, PhD, realized Daniels County was not receiving its fair share of those funds and was going to do something about it.
Enter Perry Watkins, a student at MSU.
He was tasked to go to eastern Montana and start collecting bees this summer to be studied later in Bozeman.
He set up headquarters in Hinsdale June 15 by renting a house to execute the "Wild Bees of Montana Project" in cooperation wit...