Posted on
Red Ball Tourney Won By Baldry, Jones and Nelsons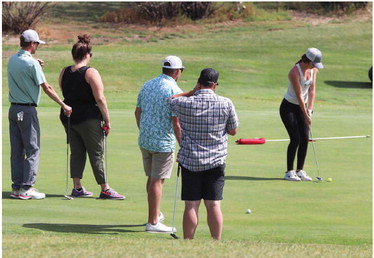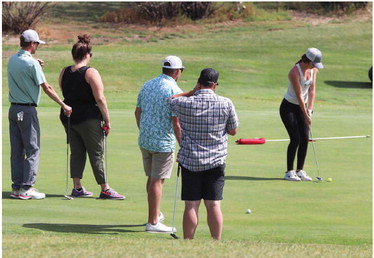 Nine teams enjoyed nice golfing weather Saturday, July 29, at the Scobey Golf Course when a 4-person Red Ball Tournament was conducted.
The format for the 18hole event was each competitor had to golf at least three holes all by themselves while their three teammates watched them do it until it was their turns.
The winners were the Drew Baldry, Jefferson Jones II, Jacklynn Nelson and Seth Nelson.
In the runnersup spot were Kenny Benson, Tate Benson, Henry Vink and Yvette Vink.
Placing third were Matt Girard, Steph Hansen, Dar cy Kutzler and John Kutzler.
In 4th were Micayla Aldrich, Riley Gaustad, Kole Myhre and Libby Olson.
The next tournament at the Scobey Golf Course is the 22nd annual Daniels Memorial Hospital & Foun dation Golf Classic, which tees of...