Posted on
Things, Ideas & People . . .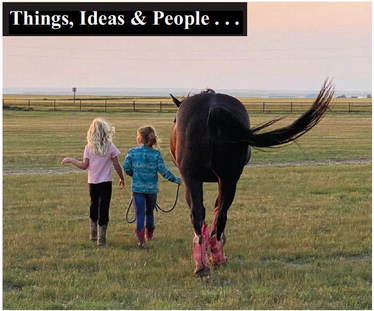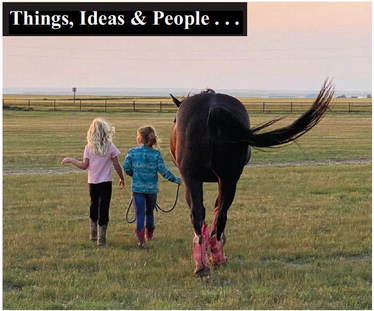 Towards the tail-end of the 70th annual Daniels County Fair, these two little cowgirls, Baylor Berryhill, Charlotte Leininger and Char's horse, all shod in cowboy boots, were busy visiting and walked off into the sunset. The fair ended Sunday evening. – Photo by Dana Leininger
*T*I*P*
With 54 kids and "X amount" of family members participating in the divisional swim meet in Chinook last weekend, the foot traffic appeared to be down at the D.C. Fair. That's a pile of people to pull out of a small community. It's difficult to plan around events and sometimes schedules just clash.
It's hard to believe there are those who say "there's not much to do in Daniels County." T...