Posted on
Michele Abney 1943 – 2023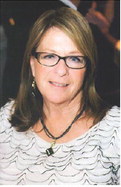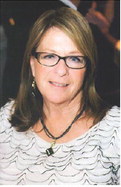 A beloved daughter, wife, partner, mother, grandmother, sister, aunt, cousin, teacher and friend has passed from this earth and is traveling to her next spiritual destination. Michele Lynne Sundby Abney, 79, said goodbye to her family on July 1, 2023, following a courageous battle with Leukemia.
Dark pink sunrises, stone prairie grasses and endless North-Eastern Montana horizons welcomed Michele Lynne, the second daughter of Karnes and Margaret Sundby of Peerless, Montana. Michele was born in Spokane, Washington on November 16, 1943, but spent her early life adventuring in Peerless, a small farming community ten miles from the Canadian border. Upon graduation from Peerless High School in 1961, Michele attended Eastern Montana College in Billings (now MSU Billings). After a year, Michele transferred to Northern Montana College (now MSU Northern) and completed a two year Teachers Certificate.
From Havre, it was off to the b...