Posted on
Great Action, Great Weather… All Was Great At Opheim Rodeo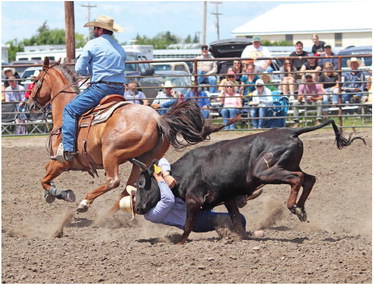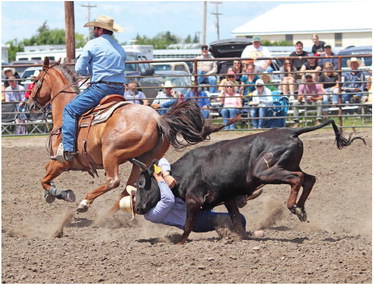 The Opheim Rodeo received a beautiful day of weather conditions on Sunday, June 25, as the temperature rose into the high 70s, the wind was non-existent for the most part and sunshine was abundant A total of $9,853.18 was paid out to 30 competitors, or $182.77 more than last year's total of $9.670.41.
The largest amount of prize money earned in a single event last Sunday was by tie-down roper Cass Cairns of Sidney and saddle bronc rider Hunter Haskins of Superior, both pocketing $658.00.
In addition to those two, other competitors who showed up in Opheim from all over the state were from Anaconda, Avon, Belt, Bouder, Box Elder, Chinook, Circle, Clyde Park, Cohagen, Divide, Deer Lodge, Flaxville, Glasgow, Glendive, Harlem, Hel...