Posted on
Bruce-Copenhaver Duo Comes From Behind For Tourney Win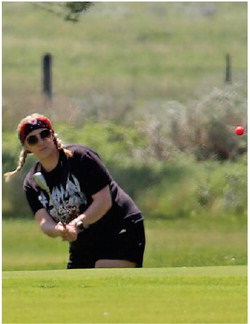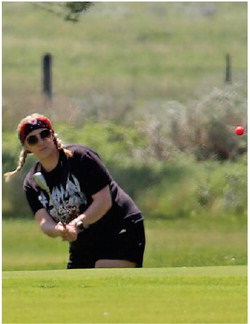 The only team of 18 total to fire a sub-40 score on the back-nine holes during the annual Women's Golf Tournament (Rock 'n Roll Around the Course theme) produced it at just the right time because it resulted in victory.
Played at the Scobey Golf Course Saturday, June 10, Lafon Copenhaver of Wolf Point's Airport Golf Course and Cheryl Bruce of Edgewater Country Club were one stroke back of the leaders at the turn and one stroke up on the field in the end.
The victors carded a very nice 37-39—76 for the win, which was four strokes over par.
At the turn of the 18hole event a pair of Scobey Golf Club duos were atop the leaderboard with evenpar 36s, those being Jacklynn Nelson-Malea Jones and Jenny Berryhill-Jessica Hardy. One stroke back with 37s were Bruce-Copenhaver, Kay Matejovsky-Nicole Paulson and Caitlin Buer-Kelley ...