Posted on
Robert Berns 1929 – 2023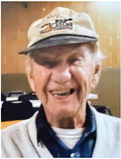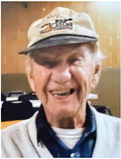 Robert Ralph Berns "Bob", died November 16, 2022 at the Daniels Memorial Hospital in Scobey, MT, three weeks and one day shy of his 93rd birthday. He was born during the depression to a single mother on December 8, 1929 in Chippewa Falls, Wisconsin.
He was preceded in death by his biological mother, Clara Mikolajczak Lentz, his maternal grandparents Stanley and Agnes Mikolajczak, his adoptive parents Theophile and Cecelia "Mamie" Berns, and his first wife and forever friend, Myrna Frye.
Bob had many family photos placed in his home and he leaves behind most of those faces; he is survived by his children from his first marriage - Ted (Barb) Berns and Dava Cameron and from his second marriage – David Fahrenbruck, Anthony "Tony" Berns, Anita (Robert) Pursley, and recently departed Teresa (Dave) DeVore; numerous grandchildren, great grandchildren and great great grandchildren, as well as the town of Scobey.
Whilst born in Wisconsin, he spent most of his life in Roosevelt and Daniels County, where he was raised on a farm by his adoptive parents Theophile and Cecelia "Mamie" Berns (his great Aunt and great Uncle). Bob grew up on the homesteaded farm and ranch operation north of Oswego, Montana and attended school in Frazer, graduating high school in 1949, where he was a sports star, excelling in basketball, football, track and base...