Posted on
Plentywood Quartet Wins Golf Scramble By One Net Stroke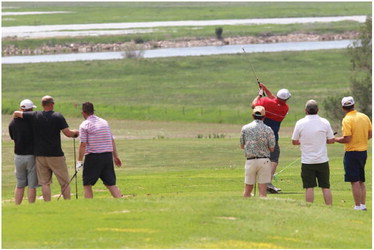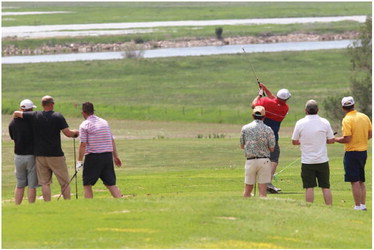 It was a beautiful day for golf when the 12th annual Independence Bank/ Nemont Scramble was held Saturday, June 3, at the Scobey Golf Course.
It was also a beautiful day for the Plentywood Golf Club foursome of Sara Marsh, Jeff Ordahl, Kenda Young and Tyler Young, because they were the winners by one full net stroke.
Things were much tighter between the runnersup and third-place teams as a mere three-one hundreds of a stroke separated the two (same story between third and fourth at five-one hundreds and fourth and fifth at nearly two-tenths of a stroke).
The next tourney action at the Scobey Golf Course is this weekend on Saturday, June 10, when the Women's Tournament tees off at 10 a.m. The format for the 2-person team event is Best Ball on the front nine and Scotch Ball (alternating shot) on the back nine....