Posted on
John Richardson 1941 – 2023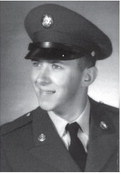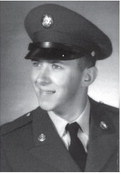 John Neil Richardson, 82, of Georgetown, KY passed away on May 31, 2023 after a long battle with a debilitating stroke he suffered in 2008. Johnny was born in Scobey, on January 7, 1941 to Clayton and Theresa Richardson. He attended Carbert School, 12 miles north of Peerless through the 8th grade. He then moved to Scobey to live with his Grandma Thurza and attended high school in Scobey where he graduated in 1958.
During his school years, Johnny was active in 4-H and FFA. He enrolled at Northern Montana College in Havre from 1958-1959.
There he studied advanced welding, business administration and drafting. He took his first job in 1959 in Malta at Dobson Motors, a Dodge/ Massey Ferguson Dealer, as a part time bookkeeper and parts person.
Johnny joined the ...