Posted on
Lady Spartans Win Meet In Wolf Point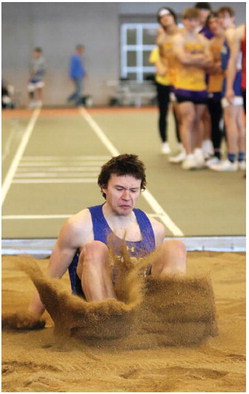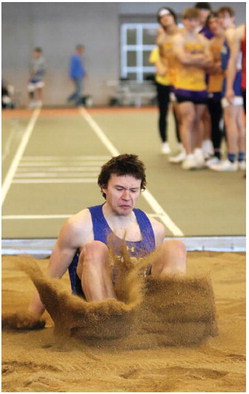 They won indoors in Williston, placed second to Plentywood in the Wibaux Invitational in Glendive 159-150 and then, just last Saturday, defeated Plentywood 146-125 in the Northeast Track Invitational in Wolf Point that they hosted.
Yeah, that qualifies as a good start by the Scobey girls track and field team, which had six personal records and 11 seasonal records established at Lowry Field.
Now they will be challenged by a few of the bigger schools when attending the Sidney Invitational on Saturday, April 22. The first field event begins at 9 a.m. and initial track event at 10 a.m. at Swanson Field at Lowman-Walton Sports Complex.
In addition to the Spartans and host Sidney Eagles, Montana teams scheduled to attend include Bainville, Brockton, Custer County (Miles City), Custer-Hysham, Dawson County (Glendive), Fairview, Frazer, Froid-Medicine Lake, Garfield County (Jordan), Glasgow, Lustre Christian, Malta, Nashua, Plenty Coups, Plentywood, Poplar, Richey-Lambert, Rosebud, Savage, Terry and Wolf Point. Traveling west from North Dakota are Dickinson Trinity, Killdeer and Trinity Christian of Williston.
Here are the results of the Northeast Invitational's the top sixth finishers and all the times and distances of the Scobey and Lustre Christian athletes:
NORTHEAST INVITATIONAL Hosted by Scobey Spartans Satruday, April 15, 2023 Lowry Field Wolf Point, Montana GIRLS Team scores — Scobey 146, Plentywood 125, Whitewater 79, Circle 57.5, Wolf Point 36, Nashua 30, Bainville 22.5, Hinsdale 20, Richey-Lambert 16, Trenton, N.D.
16, Trinity Christian (Williiston, N.D.) 8, Frazer 3, Culbertson 1.
100(fieldof29)—MadyWillis, Sav, 14.04, SR (seasonal record); Mia Handran, Sco, 14.08, SR; Hailey Berwick, Bai, 14.09, PR (personal record); Audrey Sampsen, Ple, 14.10; Elsie Wilson, Bai, 14.26; Madison Harris, Nas, 14.30 (others: Anna Williams, Sco, 15.19, 11th; Kinsey Anderson, Sco, 15.30, 13th; Kennadi Cromwell, Sco, 16.00, 20th; Mana Okamoto, LC, 16.70, 25th, PR).
200 (field of 18) — Jonica Taylor, Cir, 28.99, PR; Mady Willis, Sco, 29.46; Madison Harris, Nas, 29.84; Petra Thomas, TC-W, 31.08, PR; Kinsey Anderson, Sco, 31.48; Kylie Erickson, Cir, 31.67, SR (others: Anna Williams, Sco, 32.22, 7th; Kennadi Cromwell, Sco, 32.59, 8th; Mana Okamoto, LC, 37.26, PR, 17t...