Posted on
Things, Ideas & People . . .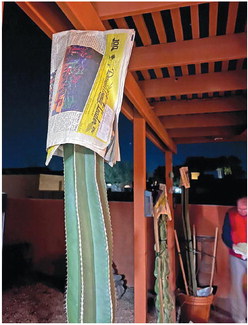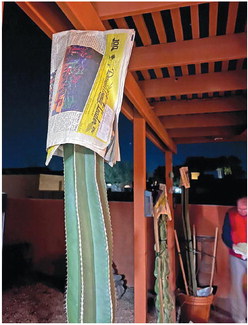 What would we do without newspapers? You wouldn't have readily available, cheap cactus covers to prevent the plants from freezing! Wouldn't be able to paint on your garage floor, pack dishes etc. etc.
Jay Crandell sent this to us after he and his wife Michelle made a recent visit in Arizona with his cousin Ken Richardson (at right). Ken apparently found this use, making hats to save his cacti from the 22° weather while Crandells were there. Looks like he was making another cover when Jay snapped this.