Posted on
North Country Mavericks Bull Their Way To Top With Defense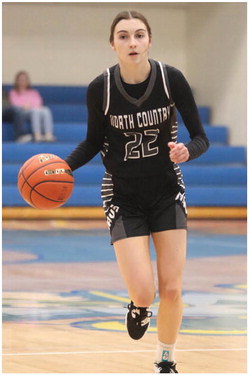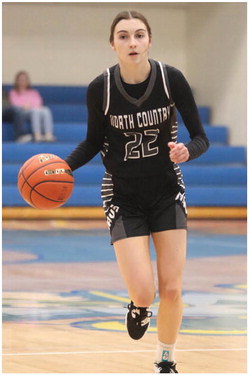 There is one set of numbers explaining why the North Country Mavericks became the 2023 Montana High School Association Class C Girls' state champions in basketball following last week's 47th annual gathering in Billings: 25, 25 and 26.
It adds up to 76, and when divided by three it is an average of 25.3, which is what the Mavericks allowed defensively in their trio of victories en route to hoisting the first-place trophy.
Somehow the thought is 21st-year head coach Amber Erickson of Saco High School isn't upset her champions didn't come in at or under the 23.3 defensive points per game average they brought into First Interstate Arena at MetraPark.
Around 43 hours after capturing the state title, in the early afternoon of Monday, March 13, she was asked via telephone about that stifling defense.
Erickson immediately steered the credit to assistant coach Char Wasson.
"They learned to play defense at a young age," said Erickson, whose overall MHSA record is 366-150 (.709), which is currently sixth all-time nestled in between Delmar Fried's 382 (Malta, Brady) and Clayton Horning's 364 (Baker). "She had them in jamborees and spring tournaments starting when they were fourth graders. She was teaching them things that kids today don't even get taught in high school. They learned how to rotate, second rotation and defend. They understand the good fundamentals of playing good defense."
Coach Erickson might have been attempting to be somewhat modest with that last sentence in the quote, because that was great defense, not good, displayed last week in Billings, and all three teams the Mavs...