Posted on
Moonlight Laserworks Is "Off The Beaten Path"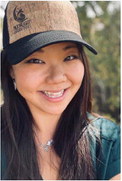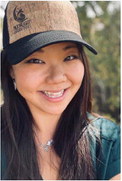 'Off the Beaten Path' was the title of a four page, trade magazine feature focused on Moonlight Laserworks and the one-woman shop owner, Sarah Fischer. The reference being that her workshop is remotely located north of Peerless, Montana on their farmstead. The magazine, Insights, is a publication for professionals in the awards and personalization industry.
Several peers liked Sarah's story and thought it would be a good one to share with the industry. So did the editors of the magazine.
Sarah is off the beaten path but that is where trailblazers go! Her enthusiasm, excitement and no fear attitude are infectious and her talent shines through.
She produces primarily personalized promotional products such as laser engraved and UV printed stainless steel water bottles, laser engraved glass items, caps, awards, photo lab quality prints on acrylic, canvas and about any other substrate that will accept UV ink.
Fischer's have been in the area for about a dozen years or so and during that time Sarah has talked about starting her own business but did not quite know what kind of business she wanted. She told the magazine that whatever it is, "I really needed to be passionate about it. I'm either all in or I'm not in at all. There's no in between for me." Her previous career was in the oil and gas industry in Alberta, Manitoba spearheading her company's expansion into Mexico.
Shortly after moving here, she worked at Independence bank as a teller and in 2016 she became the office manager for Beacon Community Foundation in Scobey. She held that part-time position for about six years, meanwhile raising two kids now in school, and searching for a business that would peak her interest.
She found it one day while walking around a large outdoor trade sh...