Posted on
Lustre Christian Lions Place 6th At First-Ever State C Tourney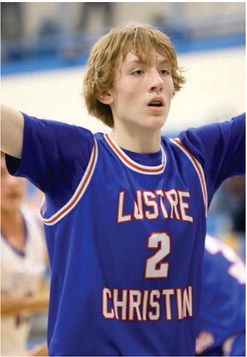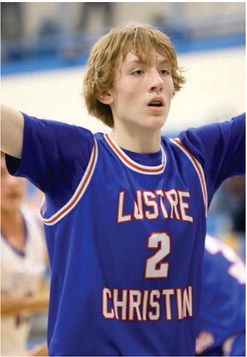 The clock, so to speak, struck midnight at 6:18 p.m. Thursday, March 9, for the Lustre Christian Lions boys' basketball team.
For the first time during the 2022-23 Montana High School Association season the Lions (24-2, 1580-901, 60.7-34.6) lost their first game after racing to a 23-0 record. Three more wins and they would have finished undefeated and as the state champions. The red-hot Big Sandy Pioneers of the North Division, however, got in the way during the first round of the State C Tournament at First Interstate Arena at MetraPark in Billings, which was Lustre Christian's first-ever appearance in the final-8 event.
They bounced back Friday with a 59-48 victory against the West Division runnersup Lone Peak Bighorns, which, like the Lions, were making their initial appearance at the State C.
Then it all came to an end Saturday morning when the Belt Huskies eliminated the Lions 47-24, making the Valley County school the sixth-place team of the tourney.
It was the final time of wearing the Lions' uniform for the team's five seniors—Alex Chen, Bryan Chen, Braden Ewing, Jasiah Hambira, Elijah Lenihan— but 10 players in grades 8 through 11 are scheduled to return, including seniors-tobe Cayden Klatt and Terran Joseph.
In their Thursday opener Big Sandy took a 17-10 lead after one quarter and its first double-figure advantage when Braydon Cline dropped in his 10th point. The Lions found themselves trailing by 32-17 with 2:41 left until halftime but 3-point field goals by Lenihan and Klatt made it 32-23 at the half, where they were shooting ...