Posted on
Credit Union Holds 80th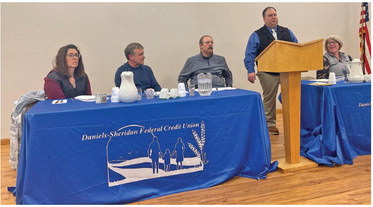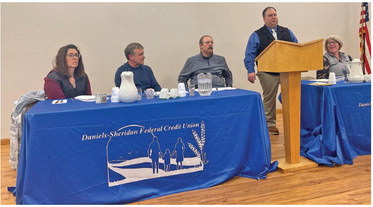 Daniels-Sheridan Federal Credit Union held its 80th annual meeting in Scobey on February 23 serving up a supper for over 80 patrons and $900 in cash prizes and $500 in gift certificates.
At left is the head table at the meeting, board of directors Dede Hammar; Mike Thievin,chairman;DuWayne Wilson,sec.;TimRask,CEO/ president and Val Landeraaen, vice-chair - director Credit Union . . .
Scott Westlund was unable to attend.