Posted on
Spartan Boys Dip Below .500 For First Time In Long Time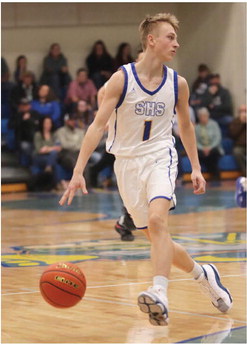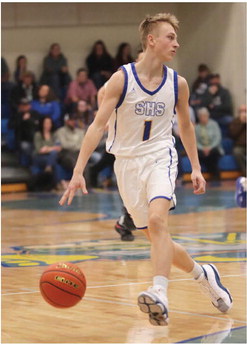 When was the last time the Scobey Spartans lost to the North Country Mavericks in boys' basketball action?
Friday, February 3, 2023. No, before that. The Leader doesn't know either but will publish the answer in one week.
Prior to Friday's matchup in Whitewater the Spartans took care of the Mavs 46-34 in Scobey January 7.
Twenty-seven days later and a couple of counties to the west it was a different story as North Country used a 3-point play to drop Scobey (7-8, 4-4, 717-661, 47.8-44.0) into sub-.500 territory for the first time in a long time following a 48-45 Mavs victory.
The scoreboard was hinting this game was quickly turning into a blowout as Scobey began pulling away inside the final minute of the first half. Cooper Axtman's field goal with 41 seconds left until halftime and Luke Cromwell's bucket made it 22-17. The scoring run continued into the third frame when Brecken Maher and Braxton Wolfe connected on shots for a 26-17 lead.
North Country, however, got hot in the third quarter, particularly sophomore Blaine Downing who sank three field goals and two free throws, giving the home team a 34-33 lead with 8 minutes to go.
...