Posted on
Wilma Moses 1933 – 2023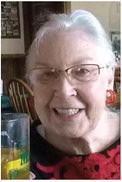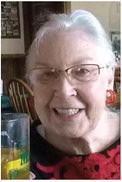 Wilma Jeanne Moses was born on May 31, 1933 in Scobey, MT to Willis F. Ocker and Anna E. Ocker (Tong). She was the middle child of 5 siblings and all of them were born during the dry and dusty depression years.
Wilma and her siblings went to Joy School, a country school for grades 1-5 and then went to Scobey School from 6th grade through high school graduation.
Wilma married Ramon E....