Posted on
Spartans Handle Lions, Thunder, Hoping To Do Same With Mavs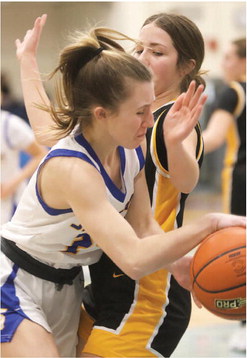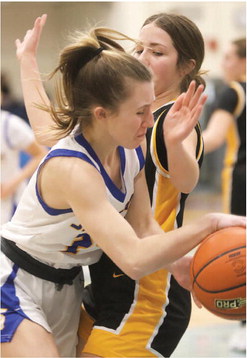 The Scobey Lady Spartans get another crack at the top-ranked Class C team in the state, the North Country Mavericks, when making the 406-mile roundtrip to Whitewater Friday, February 3.
The opening tip-off is scheduled for 4:30 p.m. (Radio: KCGM 95.7 FM).
In their first meeting on January 7 in Scobey the Spartans took a 17-7 lead through one quarter but it was just not big enough as the Mavericks were ahead 30-22 at halftime and 61-43 in the end.
The Spartans are back on their home court Saturday, February 4, against the Class B Glasgow Scotties, with the opening tip-off set for 4:30 p.m. If the rematch is anything like when they met in Glasgow January 6 it could be a tight one. On that January 6 evening Scobey was a 42-41 winner in one overtime.
The following week the Spartans close out the regular season as the visitors: at Frazer Tuesday the 7th (6 p.m.); at Nashua Friday the 10th (6 p.m.); at Wolf Point Saturday the 11th (5:30 p.m.).
Scobey takes a 6-game winning streak into this weekend's action after defeating Lustre Christian in an away game and MonDak at home in last week's play.
Things did not start out well for the Spartans Tuesday the 24th in the Lions ...