Posted on
Locals Learn In Beekeeping Class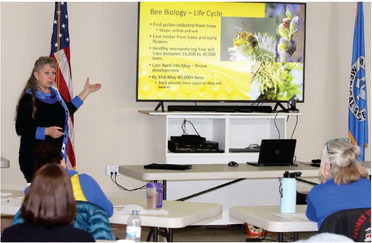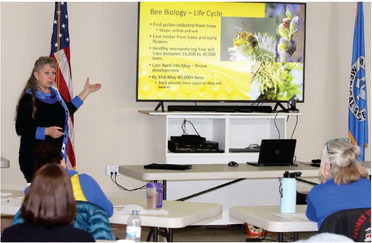 Bees Please!
Thirty percent of all food we eat is produced from bee pollinated plants.
The value of pollination by bees is estimated to be about $20 billion per year.
These were just a few facts an audience of nine people learned when an Introduction to Beekeeping Class was hosted by the Daniels County MSU Extension Tuesday, January 24.
Speakers for the program conducted from 10 a.m. to 12:30 p.m. in the Daniels County Ambulance Room were MSU Extension Agents Shelley Mills of Valley County and Wendy Becker of Roosevelt County.
"We were excited to be able to host this and with such a good turnout," said Daniels County Extension agent Inga Hawbaker. "The speakers shared with us a lot of information and we just barely covered the surface. We will probably have another meeting sometime afte...