Posted on
Will Scobey H.S. Senior Night Be 'Taylor' Made For Carrie?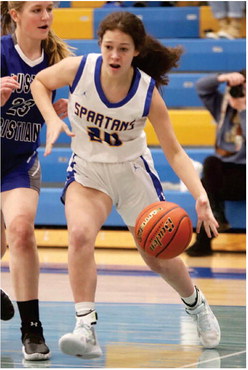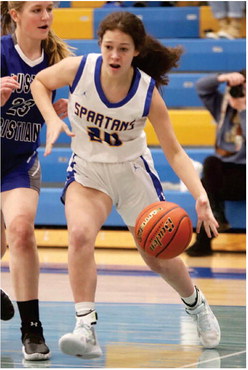 It is scheduled to be Senior Night this Friday night when the Scobey Spartans host the MonDak Thunder in non-conference girls' basketball action. If it's Senior Night does that mean the Spartans' sole senior, Opheim High School's Carrie Taylor, is going to have a big night on the court?
The official scorebook of the Lady Spartans would certainly suggest she is very capable of doing so.
It reveals Taylor, in order played, scored 8 points in the season-opener against Plentywood and then 11 against Froid-Lake, both of those games played in the Scobey Tip-Off Tournament. Following were 10 and 7 markers versus Dodson and Lustre Christian respectively, 24 and 5 at Mon-Dak and Glasgow, 10, 13, 8 and 15 versus top-ranked North Country, Nashua, Wolf Point and Frazer and 9 on a trio of treys last Saturday night in Dodson. She has netted 38 field goals, 17 of the 3-point version, and 18-of-33 (.545) free throws for 111 points. Only sophomore center Kaytie Aanstad has scored more at 123.
Both, and whoever else is checked into Friday's contest, will need to score plenty to stave off a fiesty MonDak squad (5-7, 3-6 2C, 532-501, 44.3-41.7). It was Tuesday, January 3, when the Spartans escaped the Westby Hi...