Posted on
Scobey Speech & Drama Team Sweep Events; Eight Advance To State Competition This Weekend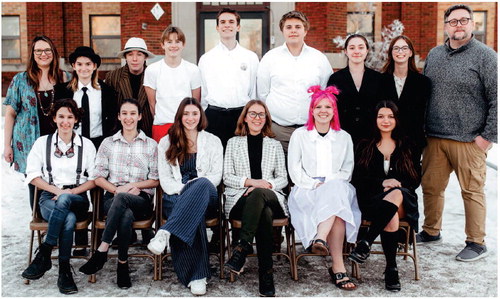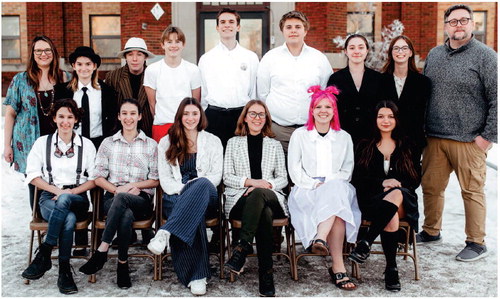 THE SCOBEY SPEECH AND DRAMA TEAM swept divisional meet last week with eight Scobey members advancing this weekend to Manhattan Christian High School for the State Meet. Here's the team that swept every Class C meet they were entered this season. From left to right in the front row are Trinity Poitra, Serenity Poitra, Grace Williams, Danielle Cahill, Samantha Lundquist and Angel Lapke; standing from left are Coach Nicole Euken, Gennieve Poitra, Eli Hederman, Asher Boze, Keadon Boze, Noah Perry, Sandra Sones, Charlotte Nelson and Coach Mike Euken. - Jesse Hardy Photography
Scobey Speech and Drama team headed to divisional competition in Roundup last weekend, bringing home two gold trophies after the team swept Class C in both drama and speech.
It has been a great season for the Scobey group, taking home first place in Class C Drama Sweeps at every meet they had attended this season - in Glasgow, Billings, Circle, Froid, Glendive and now at divisional in Roundup.
Nicole and Mike Euken are the team's coaches.
"All of the kids did great, and without our whole team, we wouldn't have had the points to win sweeps as a school," said Nicole. "We are so proud of all of them. Theyputinsomuchworkand s...