Posted on
Spartans Lose Weekend Pair To 3C's Nashua, 2B's Wolf Point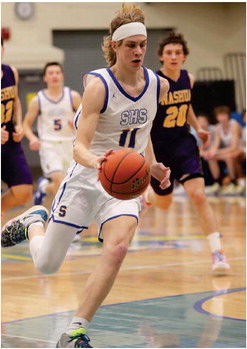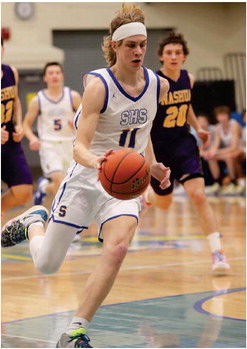 There is only one way to say it: the two-game homestand last weekend of the Scobey boys' varsity basketball team was not kind to the squad sporting the blue and gold colors.
The 63-46 loss to the Class B Wolf Point Wolves Saturday night is an easy one to take considering the Cole Hanks-coached team (9-0, 4-0, 611-434, 67.848.2) has yet to suffer a defeat this season that has now reached the midway point of the regular season. They've handled the likes of, in order played, Glasgow by 22 points, St. Labre 10, Roundup 44, Poplar 4, Malta 1, Baker 26, Harlem 50, Glendive 3 and, over the weekend, the Spartans by 17.
It was the District 3C game Friday night in Scobey where the Spartans were edged by the Nashua Porcupines 46-44. Don't kid yourself, that one cut to the bone!
It's hard to even imagine when the last time the Spartans were quilled by the Porcupines as it has been a rarity for quite a long time. The worst thing about the loss is the Porcupines now occupy the number two spot in the conference standings behind top-ranked Lustre Christian while Scobey drops to third place.
Scobey led 13-8 with two minutes left in the opening quarter but by the time the buzzer ...