Posted on
Business Professionals of America Attend Regional Competition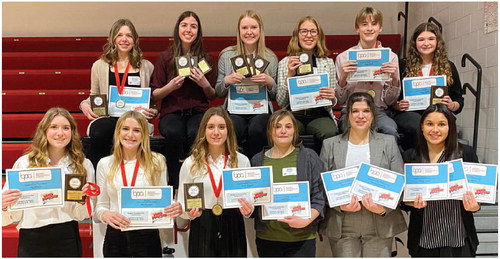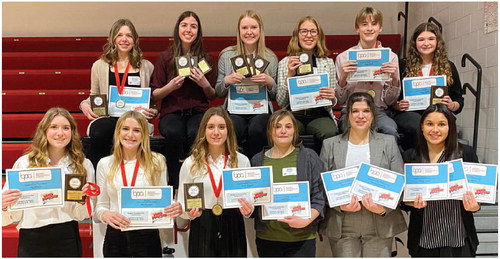 The Scobey High School Business Professionals of American (BPA) Chapter attended their Regional competition held in Lambert. The group of 12 students attended the conference on Wednesday, January 11.
Other schools attending the competition were Jordan, Froid, Bainville, Glasgow, Lambert, Medicine Lake, Opheim, Culbertson, Circle, Saco, and Westby.
Students competitions were in Business Administration, Management Information Systems, Digital Communication & Design, and Management & Marketing & Communication.
Represented Scobey High School were: Seniors— Kasslyn Baldry, Hayley Hersel, and Abby Summers; Juniors—Danielle Cahill, ...