Posted on
Long-Awaited Rematch Goes Saturday Afternoon In Scobey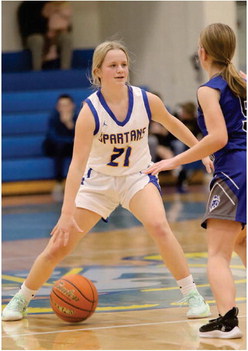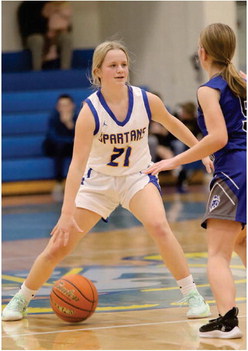 How about a trip down memory lane?
The first three quarters of the journey is forgettable; the last quarter is unforgettable.
It involves the varsity girls' basketball teams of the Scobey Spartans and North Country Mavericks, the triumvirate of schools in Saco, Whitewater and Hinsdale.
In the 2021-22 season the two met for the first time in Hinsdale on January 7. It was tight after one quarter with the home team ahead 5-3. It was anything but tight thereafter, the Mavs up 20-6 at halftime and 3713 at the end of the third period. When it ended the North Country kids were 52-17 winners, a very large 35-point difference.
Twenty-eight days later on February 4 the venue was different as the Spartans were the host but the final result was about the same as before. North Country pulled away from a somewhat close 22-12 halftime lead for 59-30 final.
Round three was in the District 3C Tournament championship game in Wolf Point High School's Wolves' Den Gym. Different day, same result, 59-22 Mavs with the largest lead being 38 points!
The fourth and final meeting between the two was also in Wolf Point, a Monday, March 7, challenge game to conclude the East C Divisional Tournament.
The winner would advance to the 46th annual State C Tournament in Great Falls, the other would be receiving the third-place trophy.
Then something extraordinary occurred in the 83 minutes following the opening tip-off.
Knotted at 8, Abby Willis drilled a 3-point field goal at the buzzer giving the Spartans an 11-8 lead. Willis and Carrie Taylor dropped in 3-pointers t...