Posted on
Scobey Hangs With Top-Ranked Lions Before A Very Loud Roar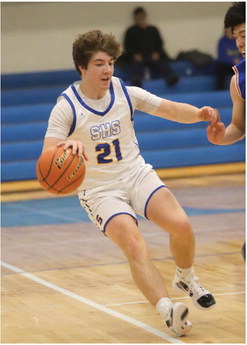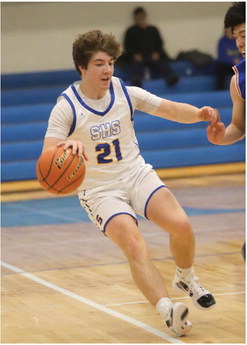 The Lustre Christian Lions were voted as the topranked Class C boys' basketball team in Montana via the initial 406mtsports.com rankings of the 2022-23 season, which were released earlier in the day on Tuesday, December 20. Later that evening in the Scobey school large gym, particularly in the final six minutes of the fourth quarter, they played like a top-ranked team for a 46-38 comefrom- behind victory.
The Lions (7-0, 405-225, 57.8-32.1) are ahead of, in order ranked, the Harlowton- Ryegate-Judith Gap Engineers (6-0), Centerville Miners (6-0), Big Sandy Pioneers (6-0), West Yellowstone Wolverines (2-1), Manhattan Christian Eagles (5-1), Belt Huskies (2-2), Bainville Bulldogs (6-0), Harrison-Willow Creek Wildcats (4-1) and Heart Butte Warriors (4-0) in the first of many more weekly rankings.
Tuesday's contest was tight for the initial 26 minutes of action, a time frame where there were 11 lead changes. It was a one-possession contest for the initial 14 minutes befo...