Posted on
Things, Ideas & People . . .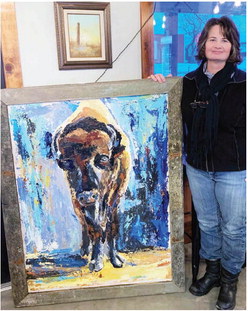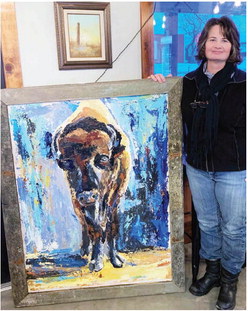 PRAIRIE KING, a large piece of abstract art has a new temporary home at Pleasant Prairie Brewing courtesy of a collaboration of businesses letting artists display their work. In this case, local artist Tammi Fladager and PPB.
Other artists work also adorn the taproom walls but one of many things that makes this piece particularly interesting . . . Prairie King has a long history behind him, so to speak. This is the fifth picture on this canvas. It's been a flower, a sunset with a windmill, an abstract piece with horses running, a single horse and now, "Prairie King." The canvas has just about every type of medium on it— acrylic, charcoal, wax, oils, charcoal.