Posted on
Lady Spartans Defeat Coyotes To Have A Piece Of Conference Lead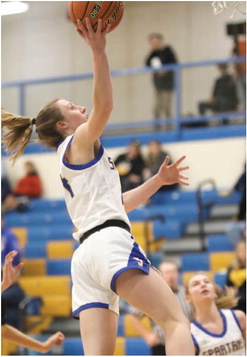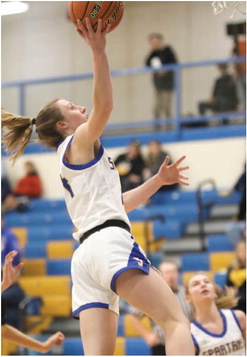 Anyway one slices it, the Scobey girls' varsity basketball team is currently at the head of the class when it comes to the District 3C standings.
A 50-28 victory over the visiting Dodson Coyotes late Saturday afternoon put them there.
The Spartans (1-0 in 3C) are joined by the Lustre Christian Lions (1-0) and North Country Mavericks (2-0) atop the conference leaderboard.
Either Scobey or Lustre Christian will have dropped off that 3-team list as they met the night of Tuesday, December 20, in Scobey (about six hours past the Leader's 's print deadline).
Following the annual holiday break the Lady Spartans return to game action on Tuesday, January 3, when traveling to W...