Posted on
Spartans Hang With Wildcats For AWhile, Played Froid-Lake Tough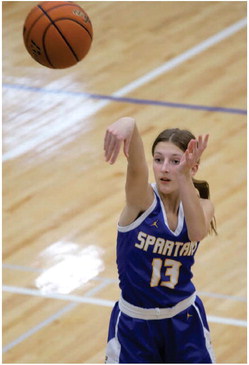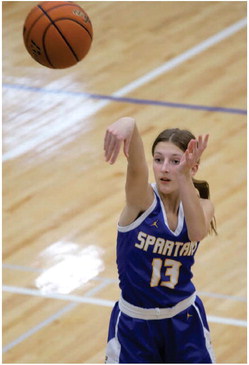 The Scobey girls' varsity basketball team was oh-soclose to their first victory of the extremely young 202223 season but let it slip away down the home stretch Saturday night during the Scobey Tip-Off Tournament.
Now they simply have to regroup and move on to the next task at hand, which is a 5:30 p.m. District 3C game in Frazer tonight (Thursday, December 15).
Also over the weekend and into next week before the Christmas break occurs for all Montana High School Association teams are: an away game against the MonDak Thunder Friday the 16th in Westby with a scheduled tip-off time of 6 p.m.; a pair of 3C home contests, first on Saturday against the Dodson Coyotes at 4:30 p.m. and Tuesday the 20th versus the Lustre Christian Lions at 6 p.m. The latter two can be watched live on the Spartan Channel while all four will air live on Scobey radio station KCGM 95.7 FM.
The Spartans faced the Froid-Lake Redhawks of new head coa...